Conservation
If we do not invest in our built heritage,

we will not have our built heritage
Our Mission For Loftus Hall
In the years it was left derelict, the forces of nature on the Hook Peninsula took a serious toll on Loftus Hall.
The building has withstood a lot but was in a very fragile state and needed urgent repair.
The roof lantern over the main staircase had fallen in and the rest of the roof was in need of full repair.
It was also obvious through the mess and graffiti that Loftus Hall had been broken into many times when it was boarded up so a massive clean up was undertaken.
The function room area became what is now our cafe and reception area and the caved in bar area is now our outdoor covered seating area.
In 2012, the gardens were cleared out and grass was sown. In 2015 plans were put in place to restore the walled gardens to allow the public to see what beauty was here in generations past.
Take a look at the pictures below.
We are working year on year with our conservation plan. This is going to take time but since 2012, our aim has been to create a future for Loftus Hall, and to generate the funds to restore it to its former glory.
Pictures from 2011/2012
Walled garden & courtyard before works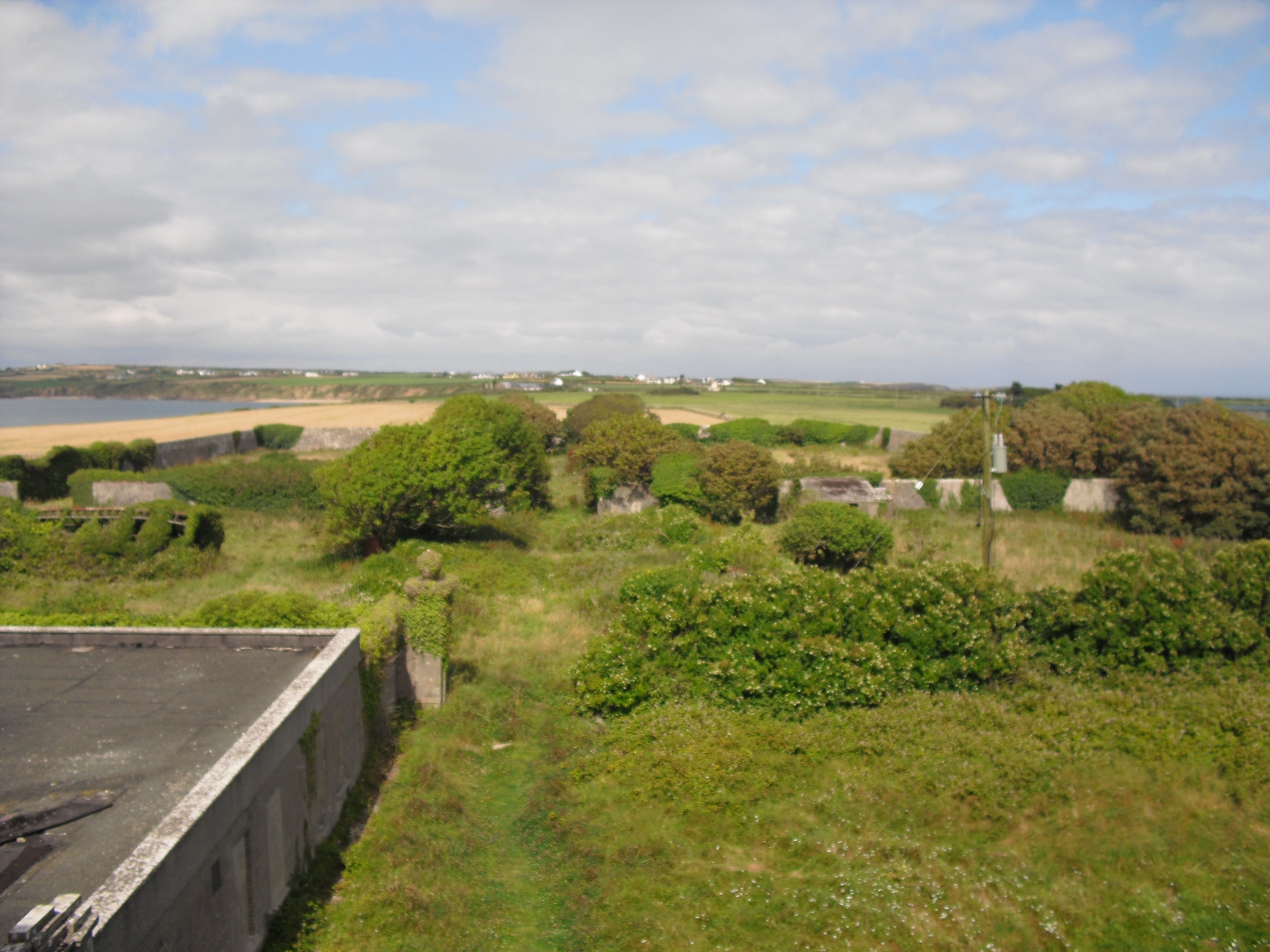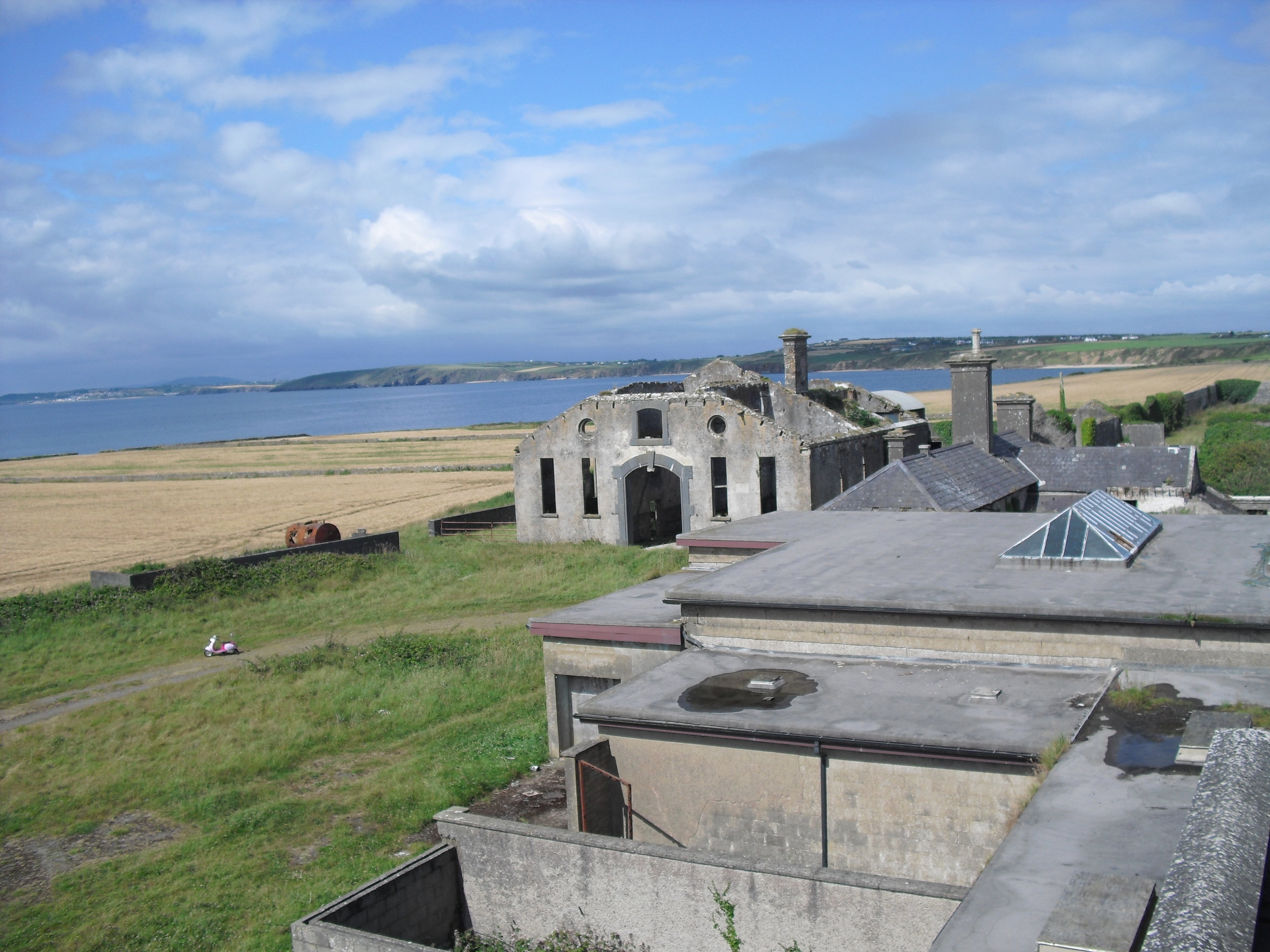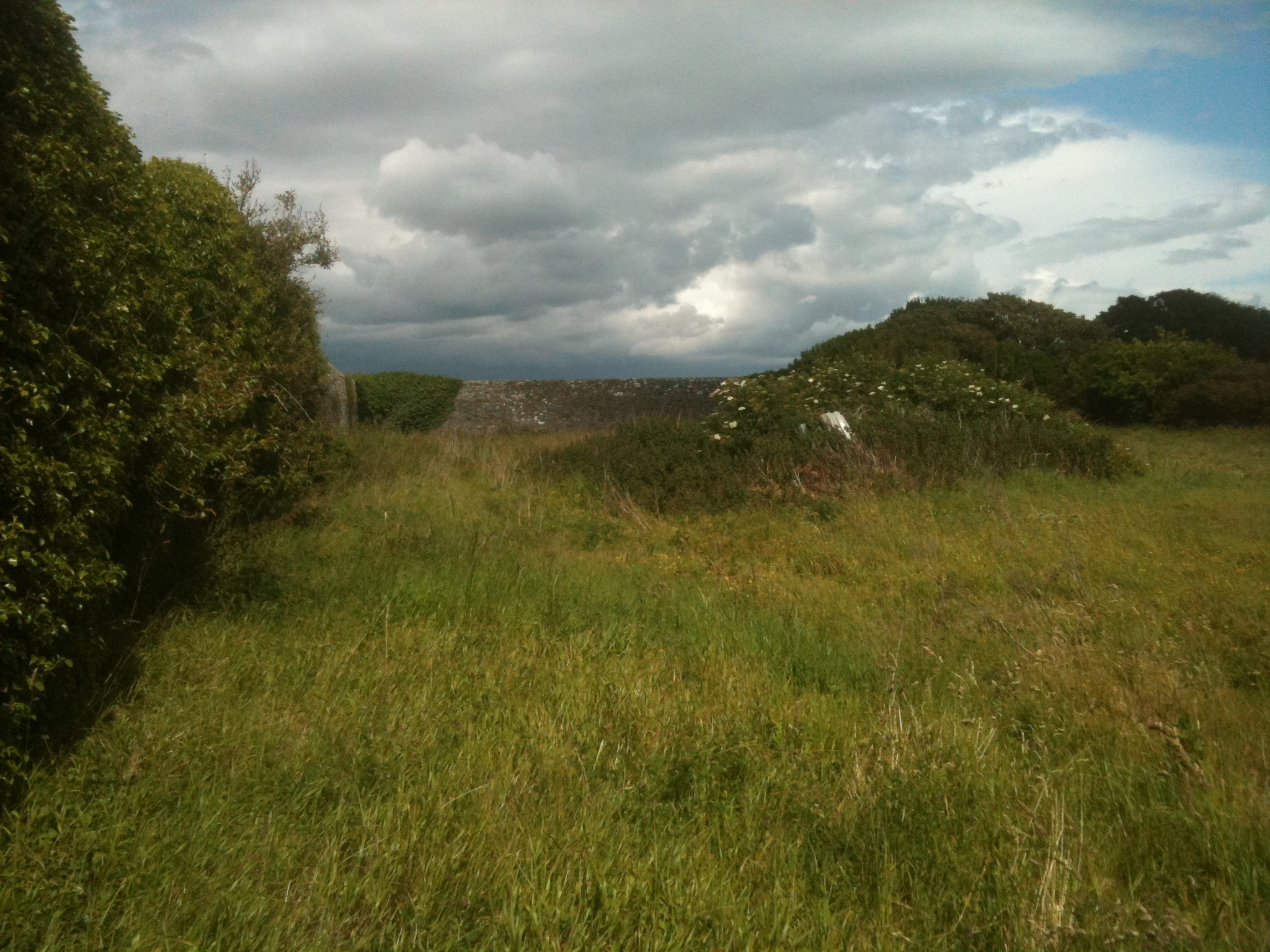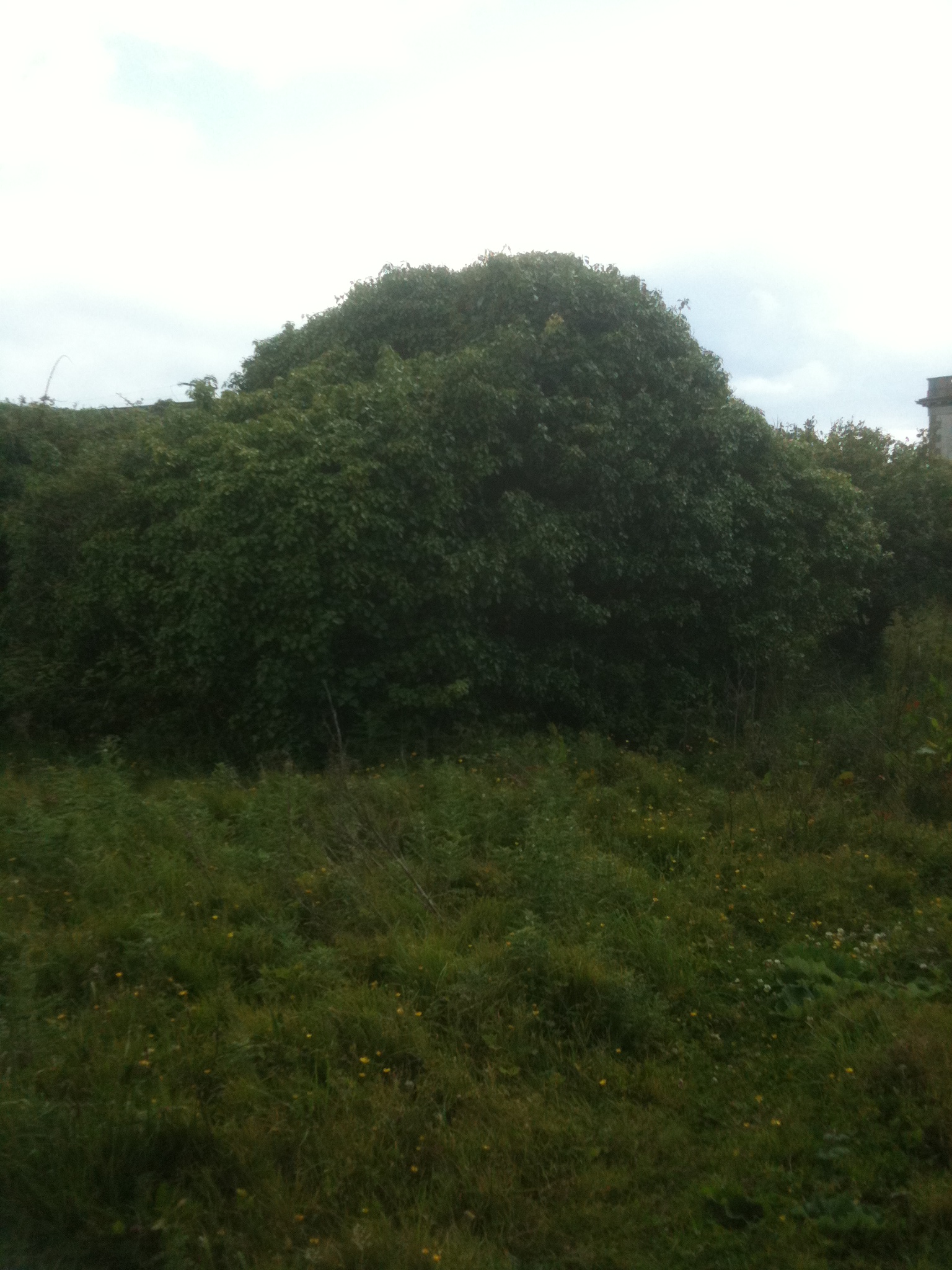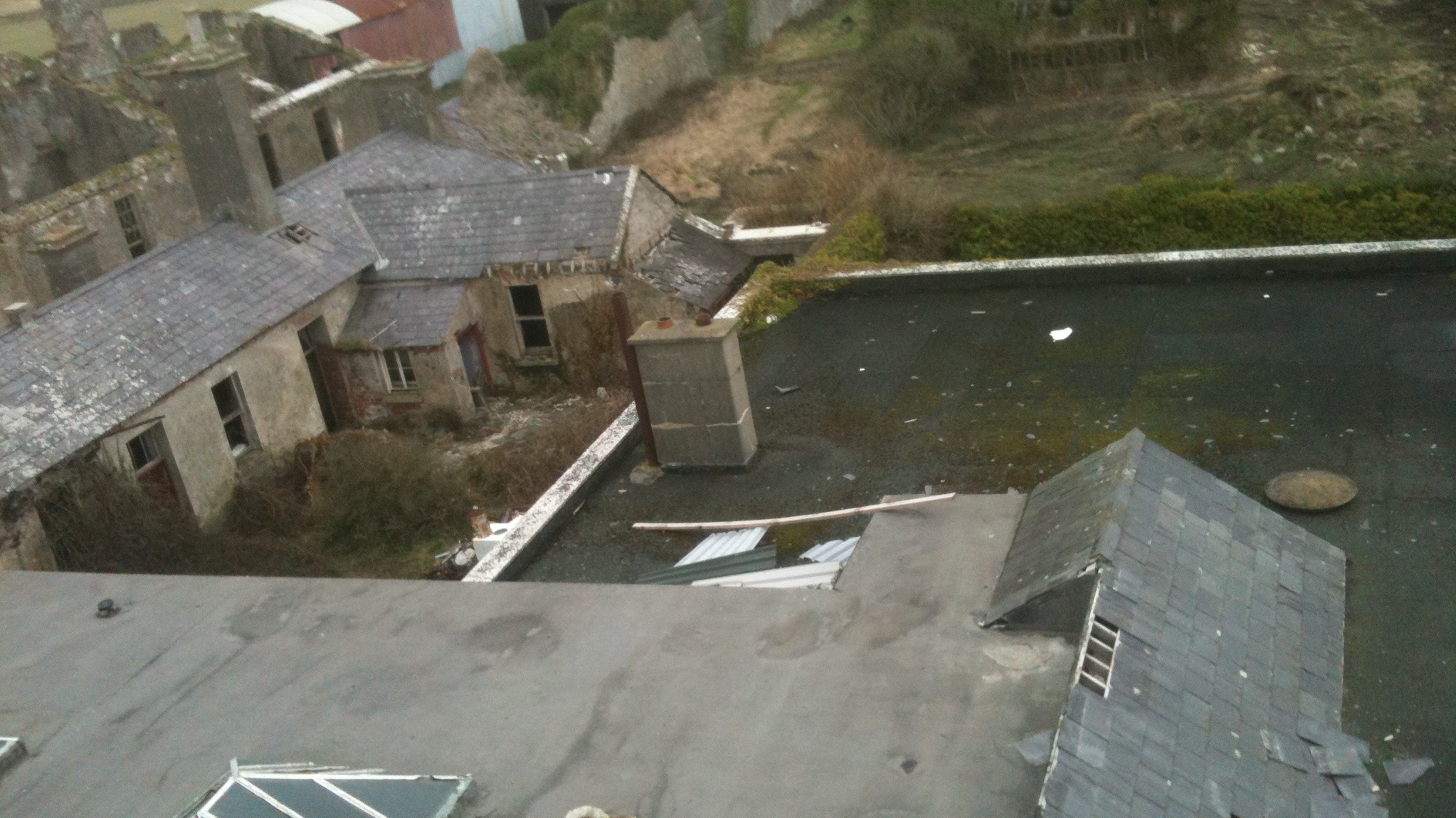 Stairs and roof lantern before repair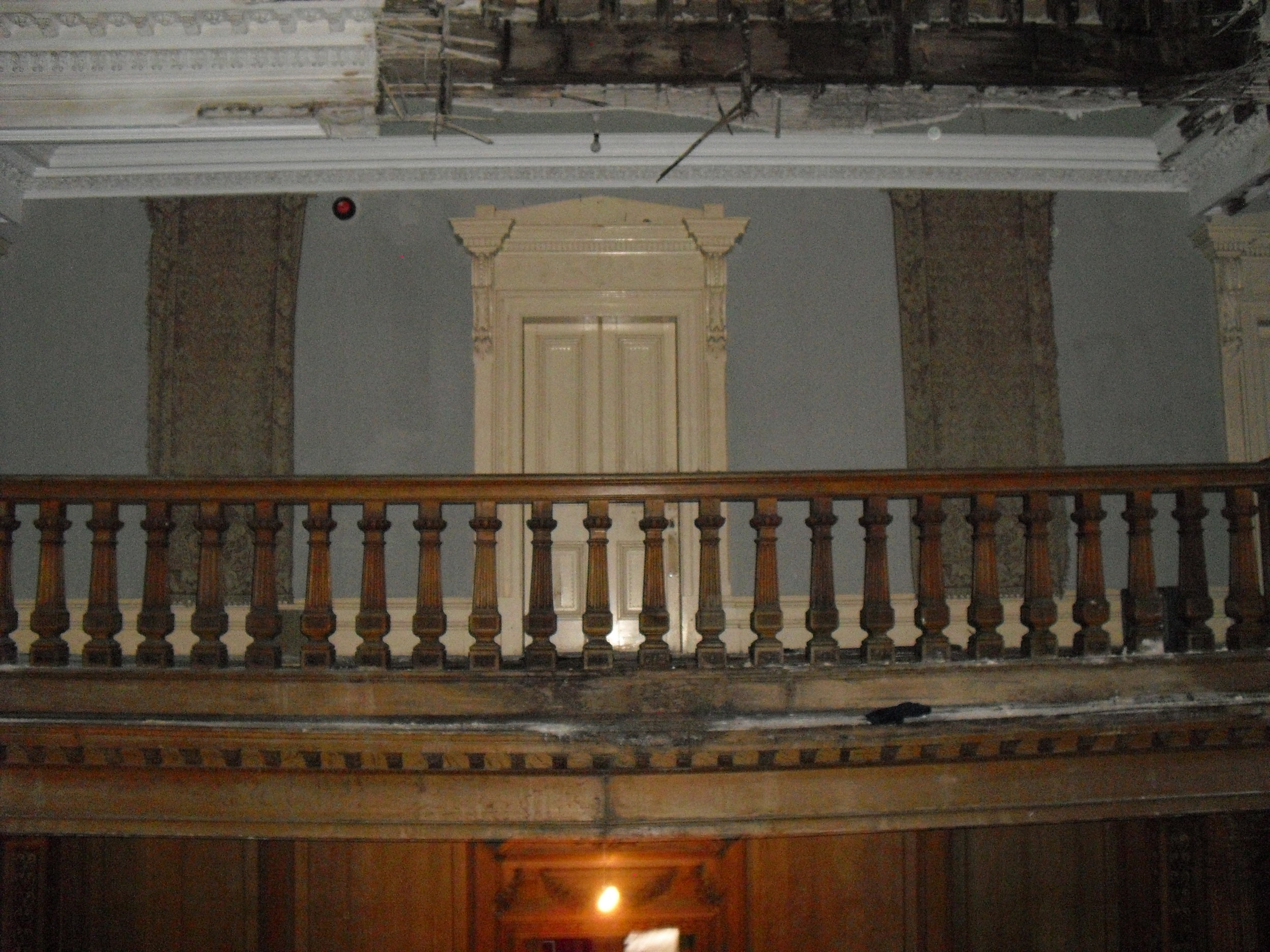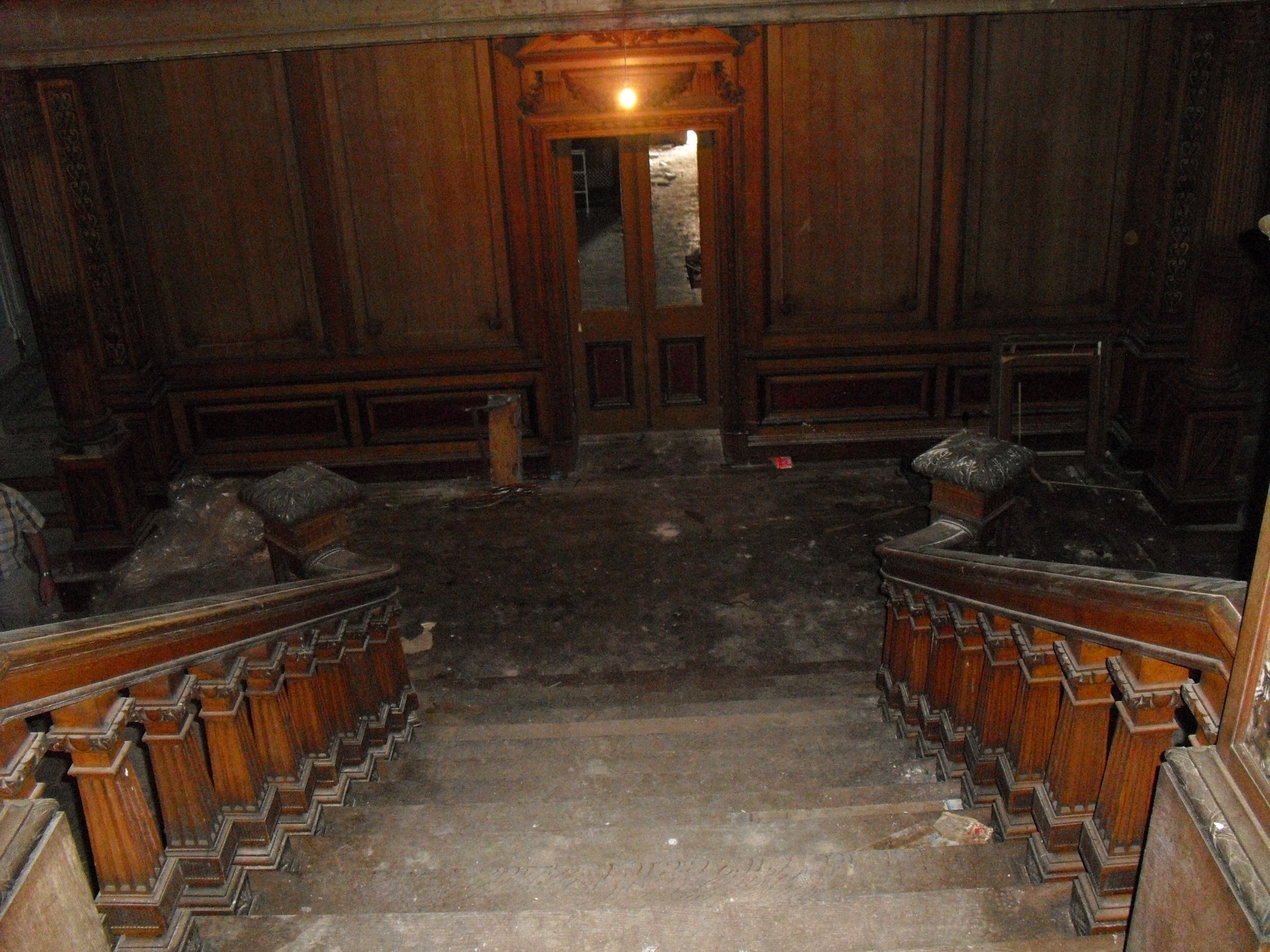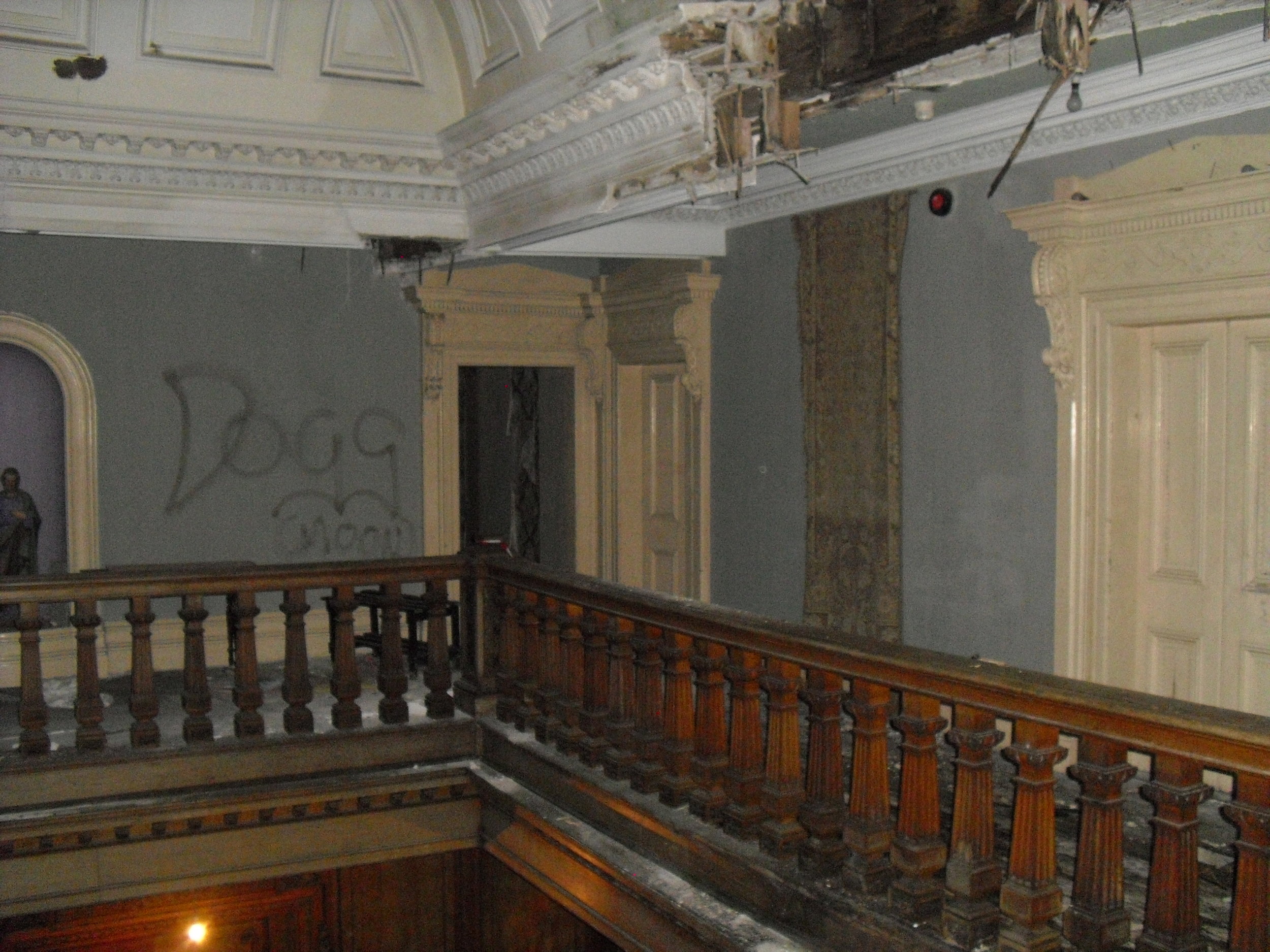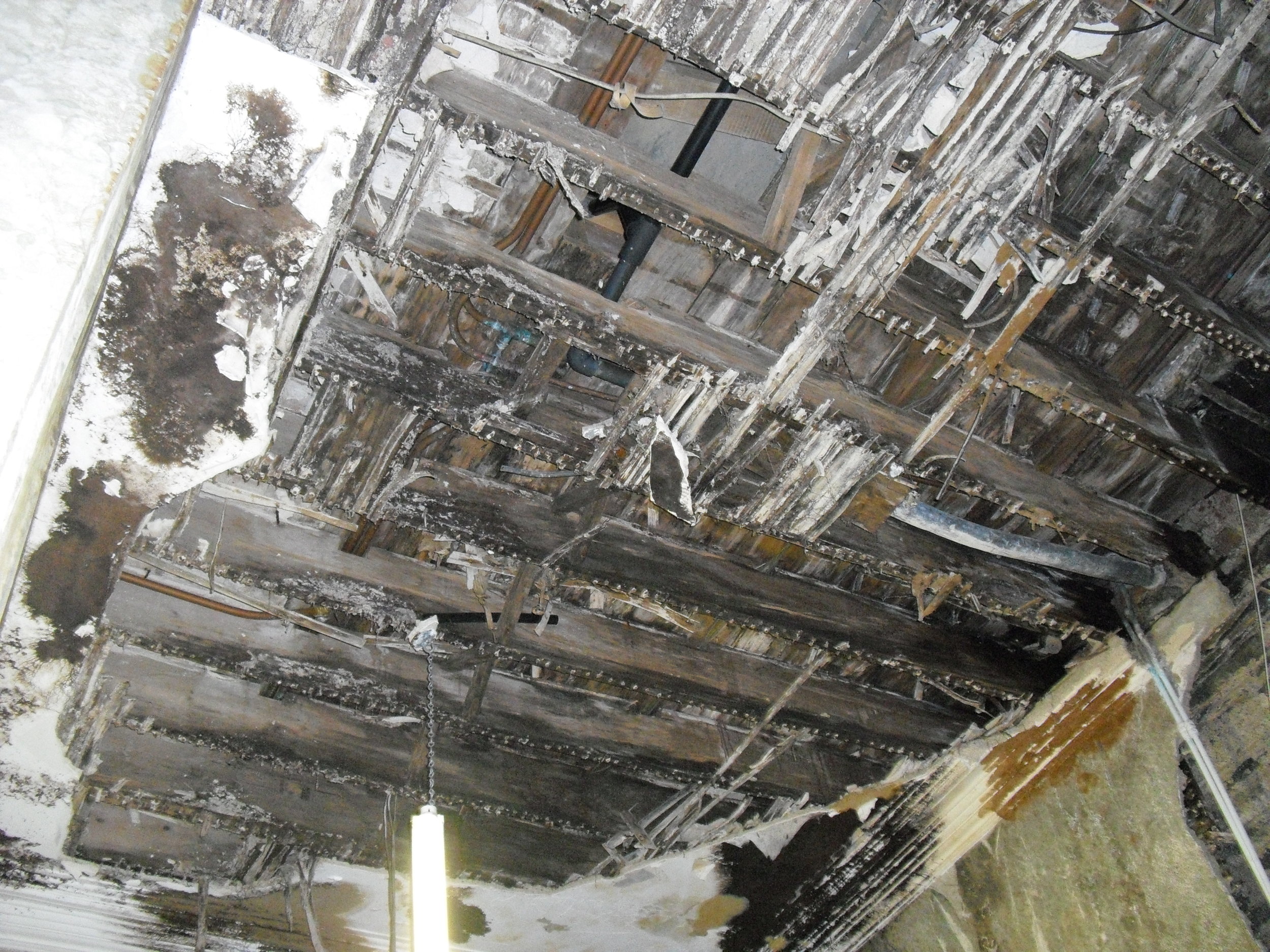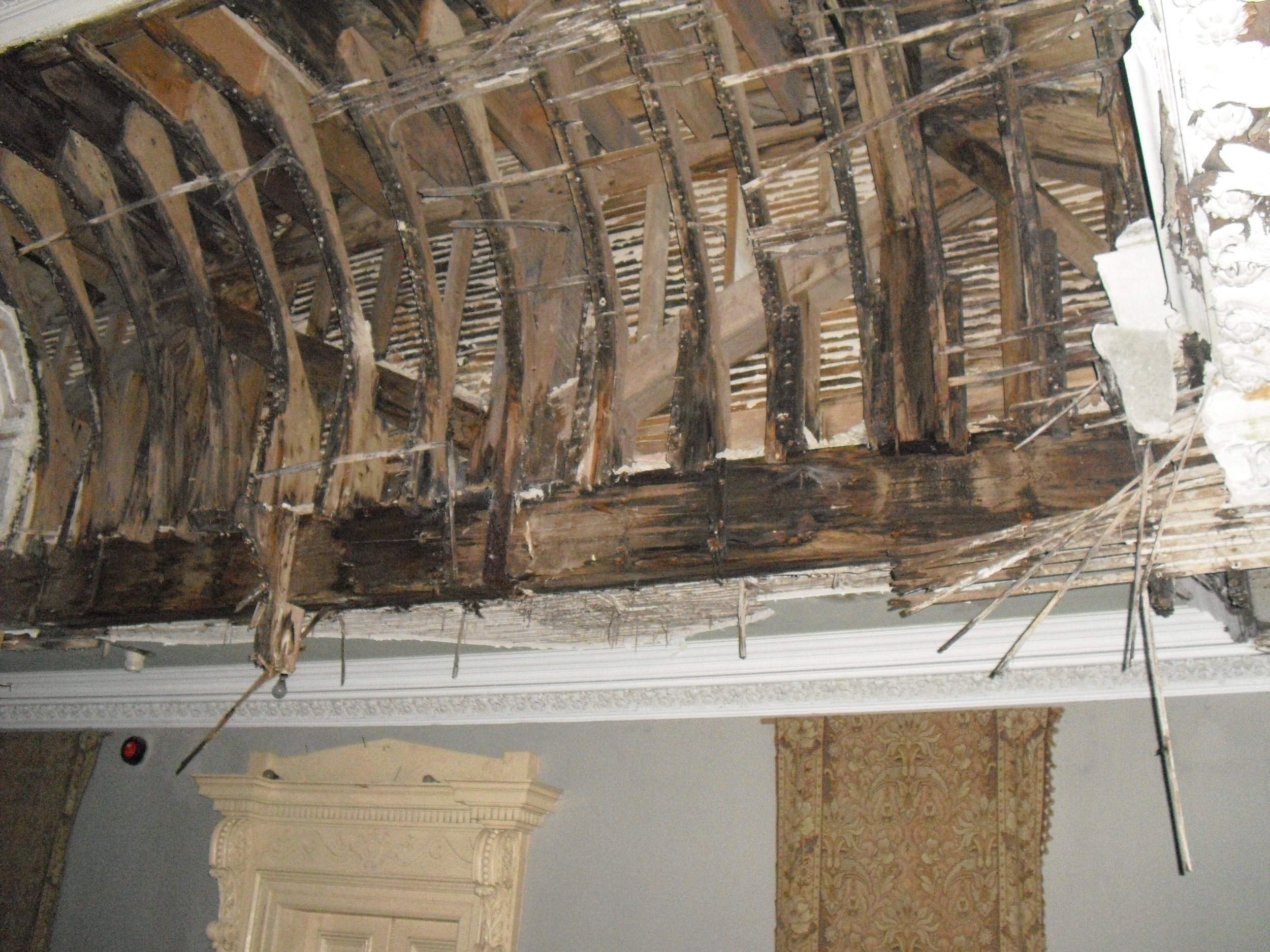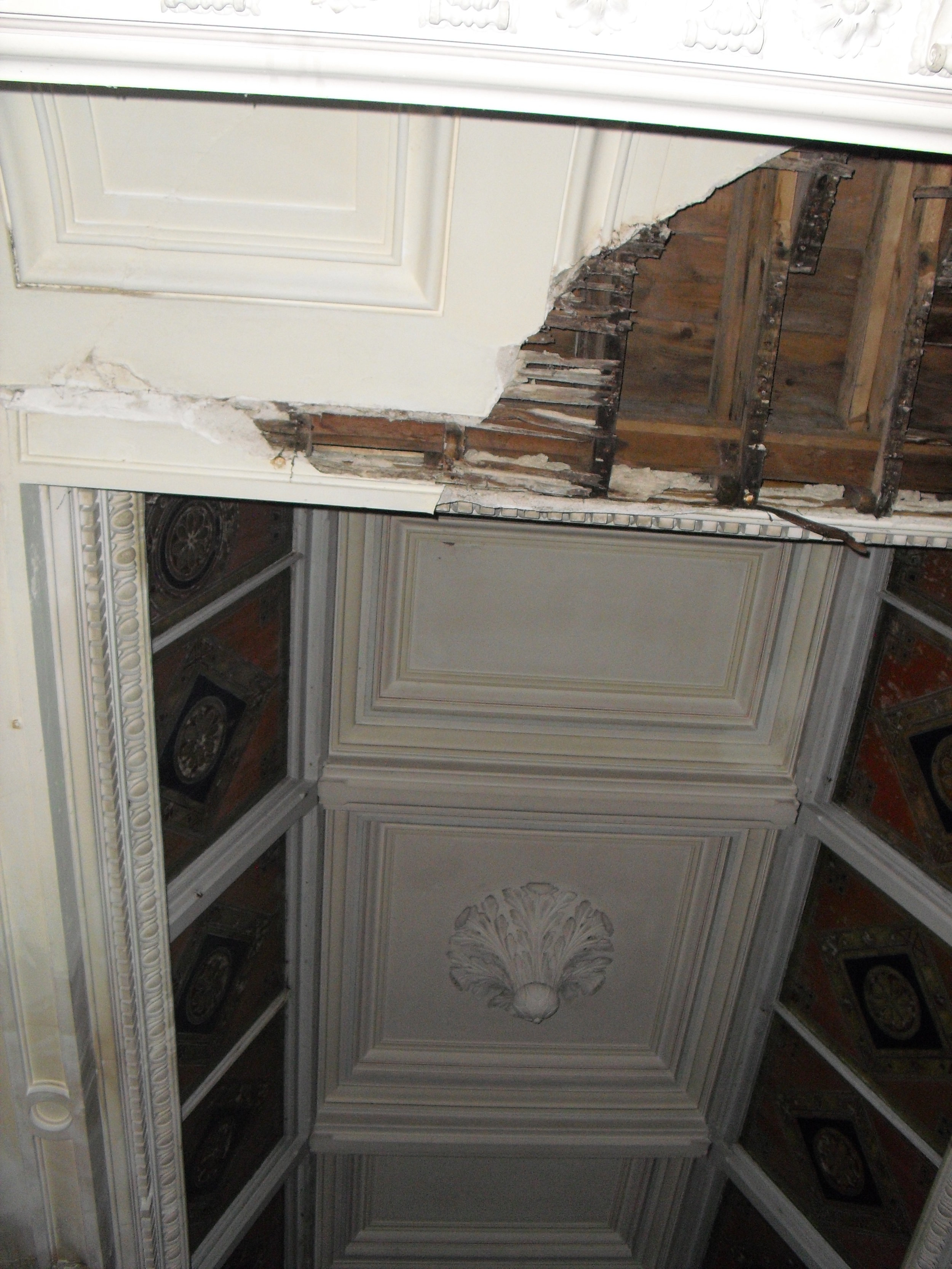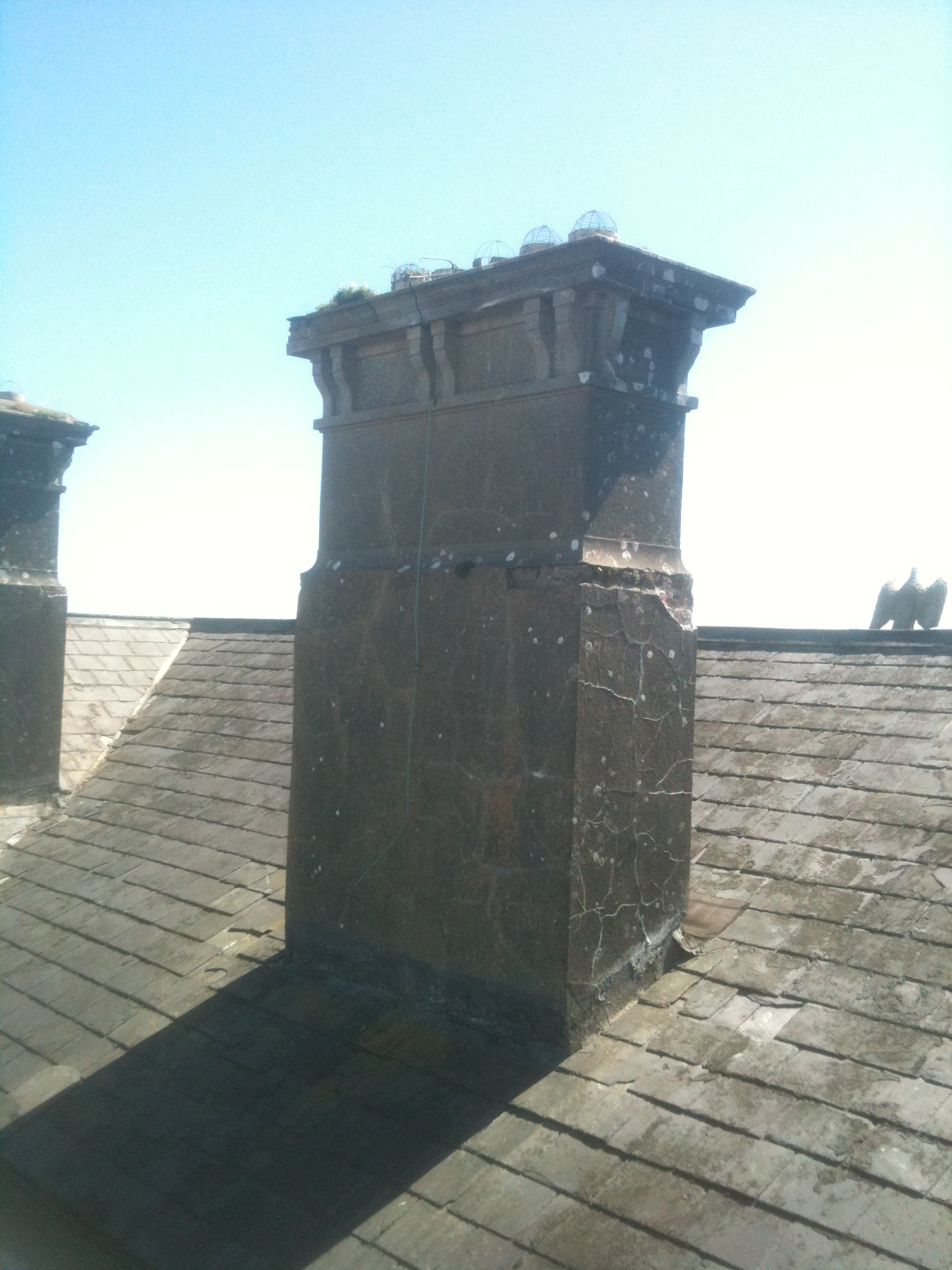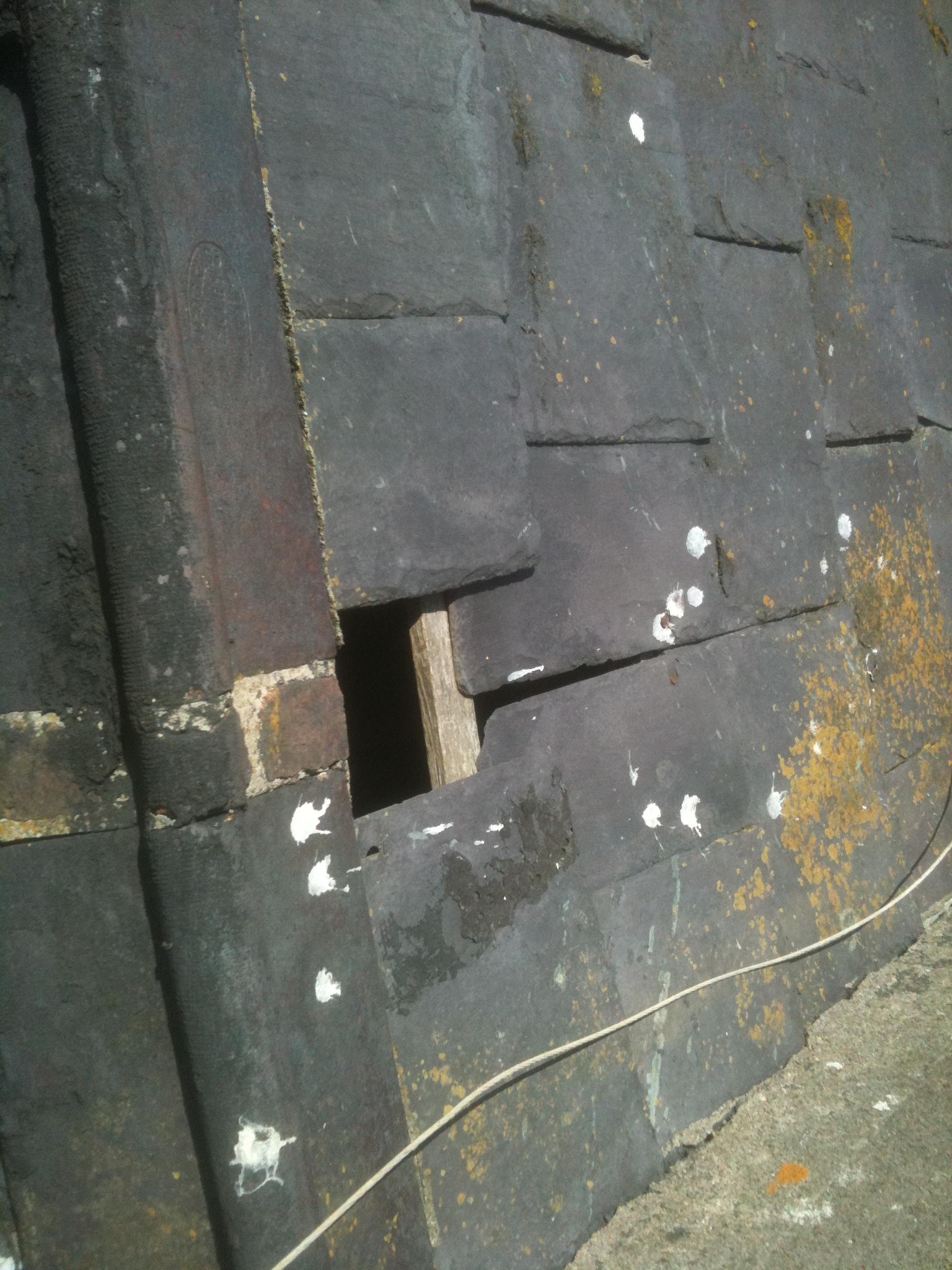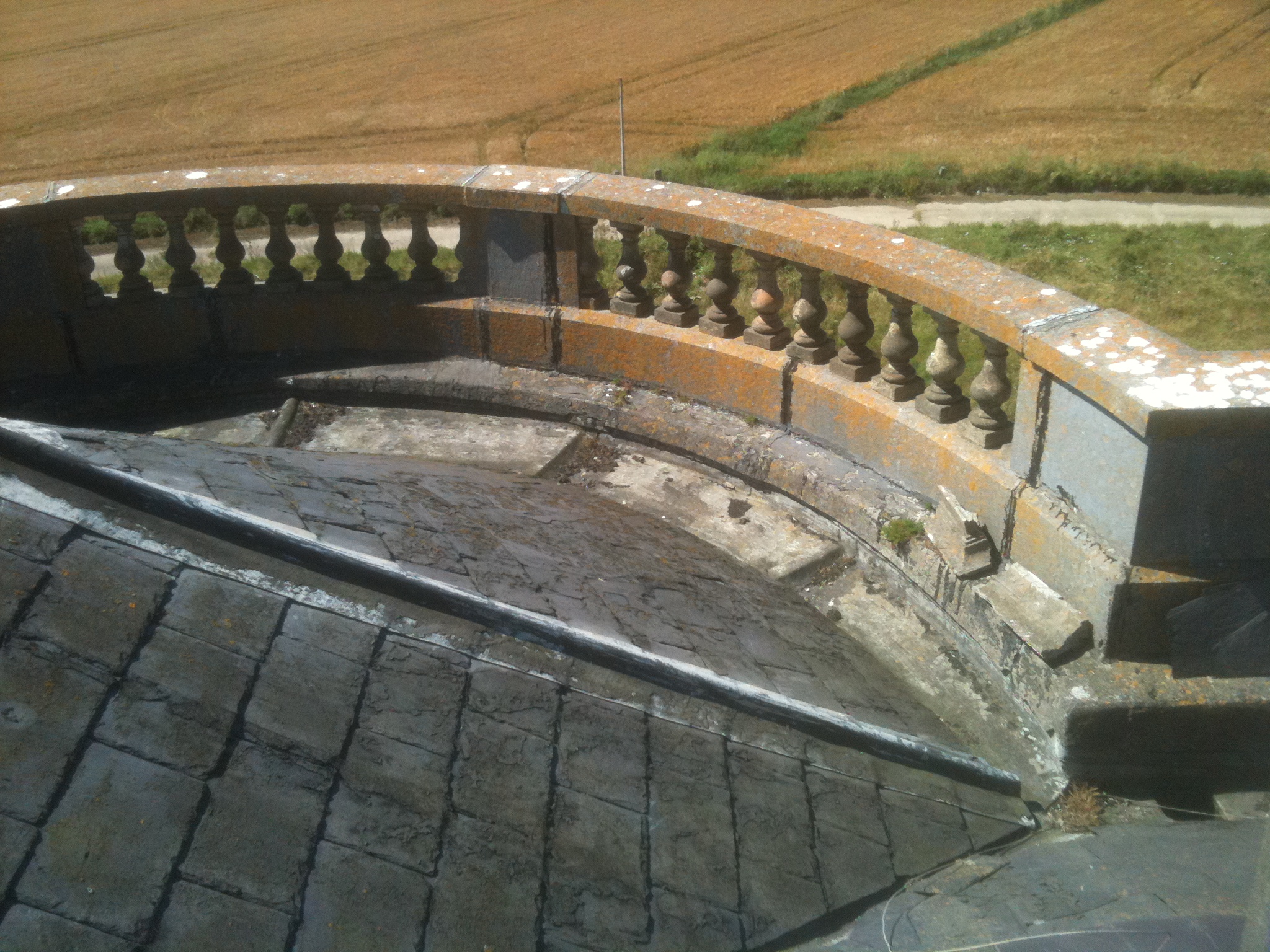 Parquet floor before restoration